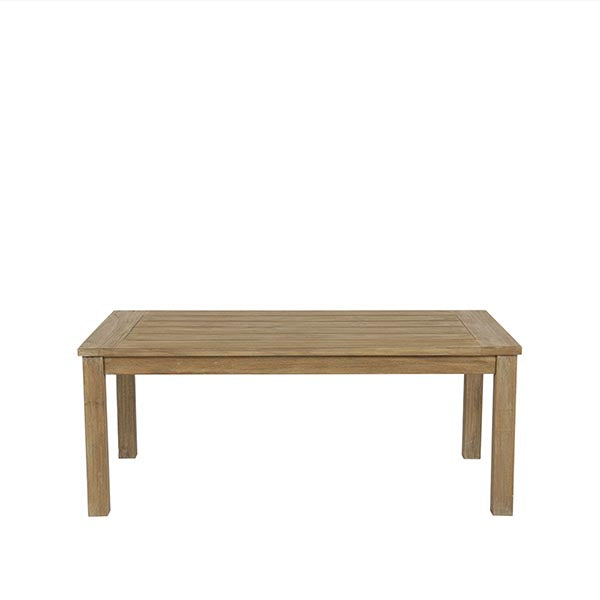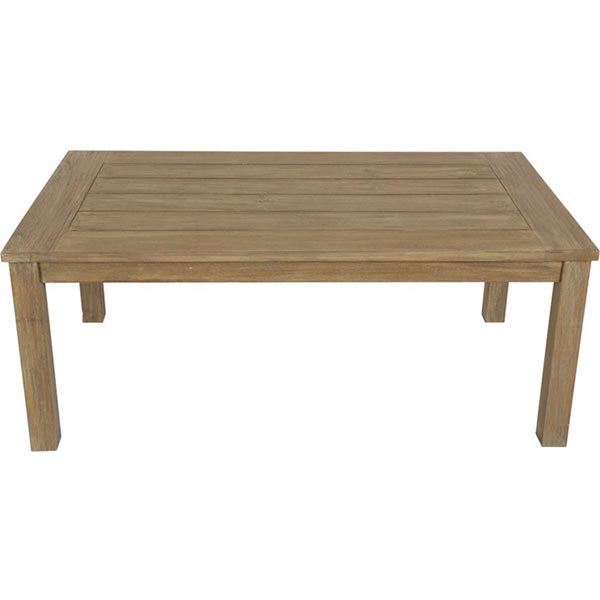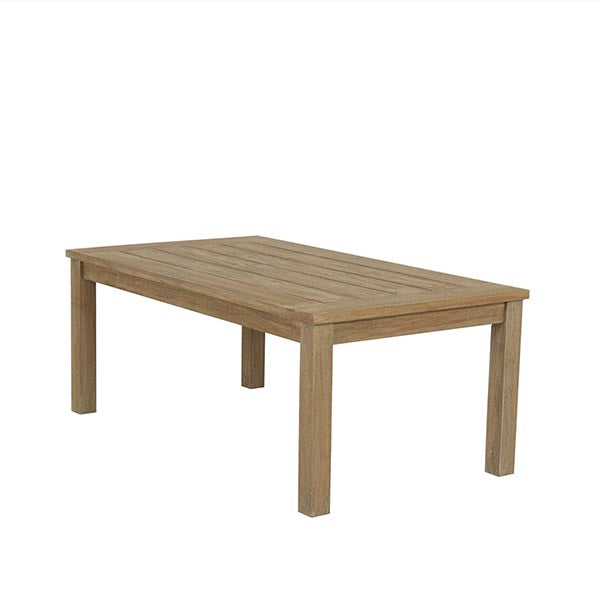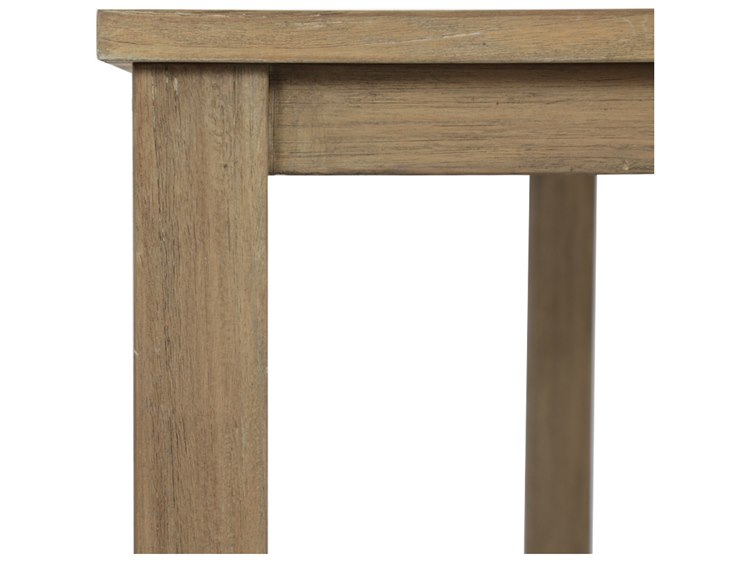 Sunset West Coastal Teak Rectangular Coffee Table
Furniture Color:
Natural Teak Wood
Sunset West Coastal Teak Rectangular Coffee Table
From the majestic coasts where waves kiss the shores to your serene living space, Sunset West delivers a masterpiece of art and craftsmanship: The Coastal Teak Rectangular Coffee Table.
Crafted with Eternity in Mind
Every inch of this table echoes the timeless beauty of teak, renowned for its enduring elegance and steadfast resilience against the elements.
A Symphony of Sophistication
Drawing inspiration from the coast's seamless blend of power and serenity, this coffee table stands as a testament to opulence. Its meticulously carved details and smooth surface transport you to lavish beachfront resorts.
A Legacy of Luxe
Beyond mere aesthetics, the Coastal Teak Coffee Table promises longevity. Resistant to wear, tear, and weather, its presence is a perpetual promise of grace and grandeur in your abode.
Centerpiece of Conversations
This isn't just a table; it's a gathering spot for memories, laughter, and tales of yore. Whether under a moonlit sky or a sunlit room, it's sure to be the heart of many stories.
Features:
Timeless Teak Construction: Made from premium-grade teak wood, known for its durability, strength, and rich golden hue that gracefully ages into a silver patina over time.
Coastal Inspiration: Drawing design cues from serene coastal landscapes, the table captures the essence of seaside living, making it a perfect addition to any setting.
Weather-Resistant: Designed to withstand the elements, the teak wood is naturally resistant to moisture, decay, and insect damage, ensuring the table's longevity.
Smooth Finish: The table surface is meticulously polished to achieve a smooth touch, making it comfortable for casual lounging and easy cleaning.
Sturdy & Stable Design: A well-balanced rectangular design ensures stability, while the sturdy legs offer robust support, capable of holding a variety of items.
Versatile Aesthetics: Its classic and neutral design seamlessly blends with a variety of outdoor and indoor décor themes, from contemporary to traditional.
Low Maintenance: Teak's natural oils minimize the need for regular maintenance. A simple wipe-down is enough to keep it looking fresh.
Eco-Friendly: Teak wood is sustainably sourced, ensuring environmentally conscious production that doesn't compromise the planet's resources.
Spacious Surface: The rectangular shape offers ample space for holding beverages, books, decorative items, and more.
Built to Last: With Sunset West's commitment to quality, this coffee table is not just a purchase but an investment in timelessness, designed to provide years of enjoyment.
| | |
| --- | --- |
| Dimensions: | 28"W x 20"D x 50"H |
| Weight: | 45lbs |
Order a Sunset West Coastal Teak Rectangular Coffee Table today from Modernpatiodesign.com. Shop now and indulge yourself!