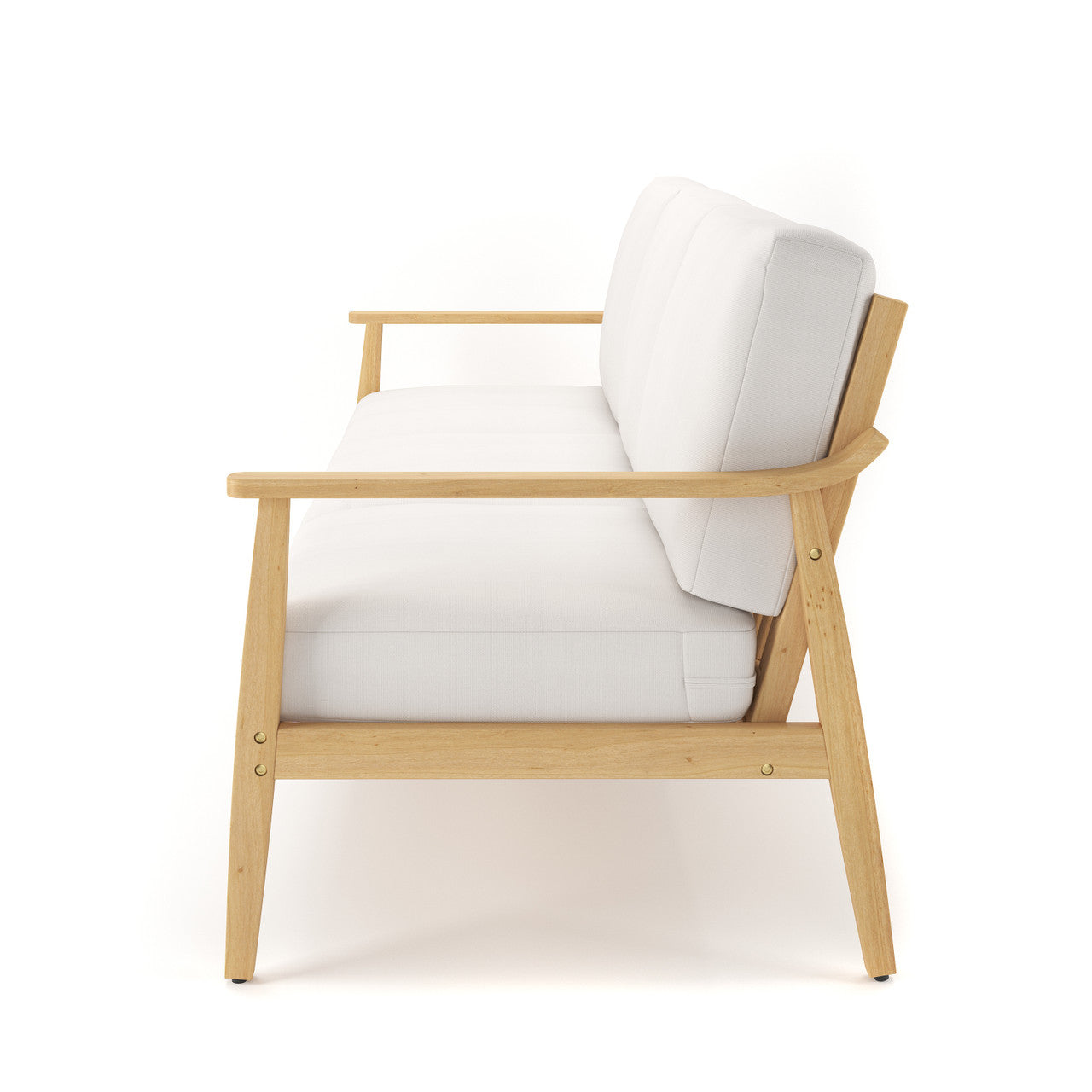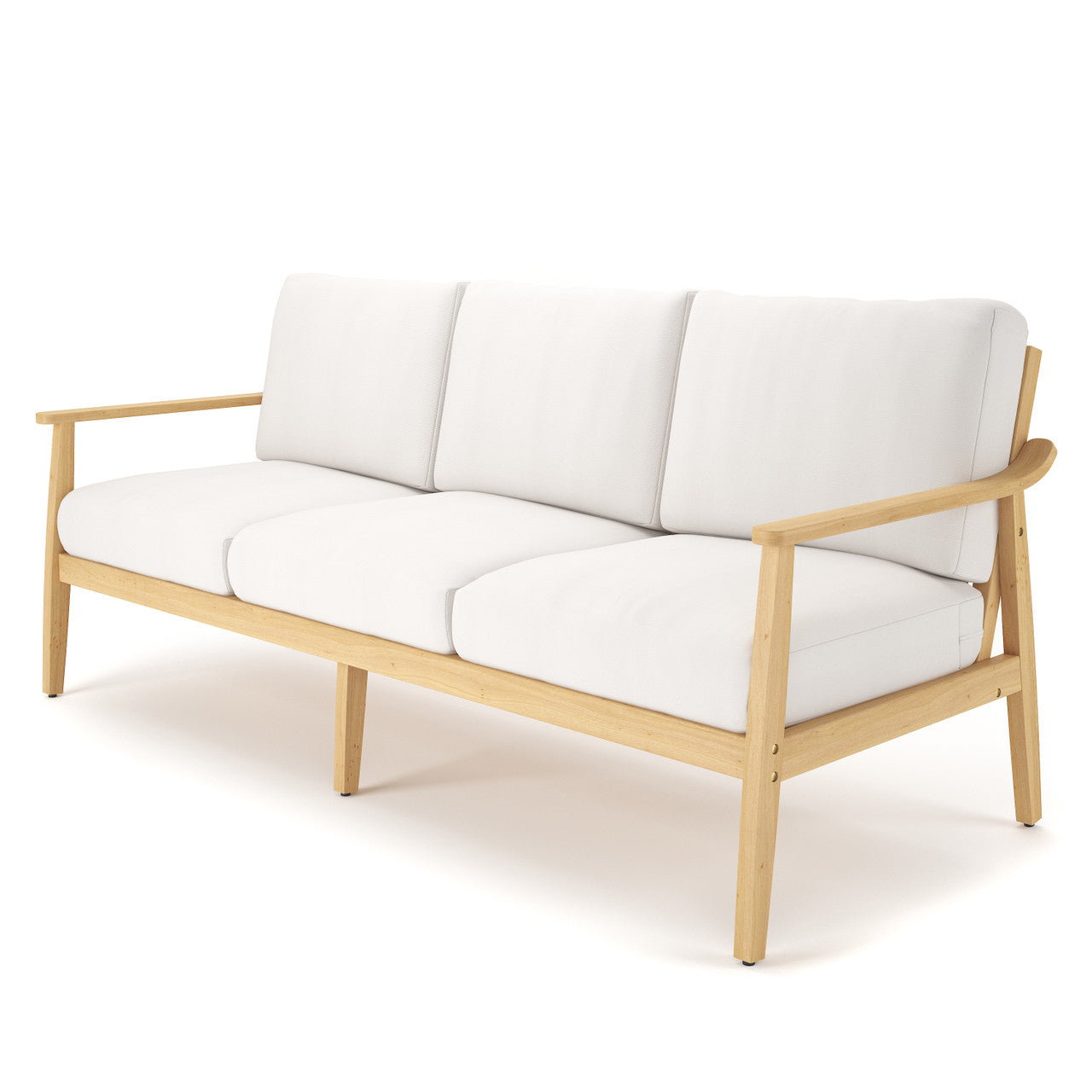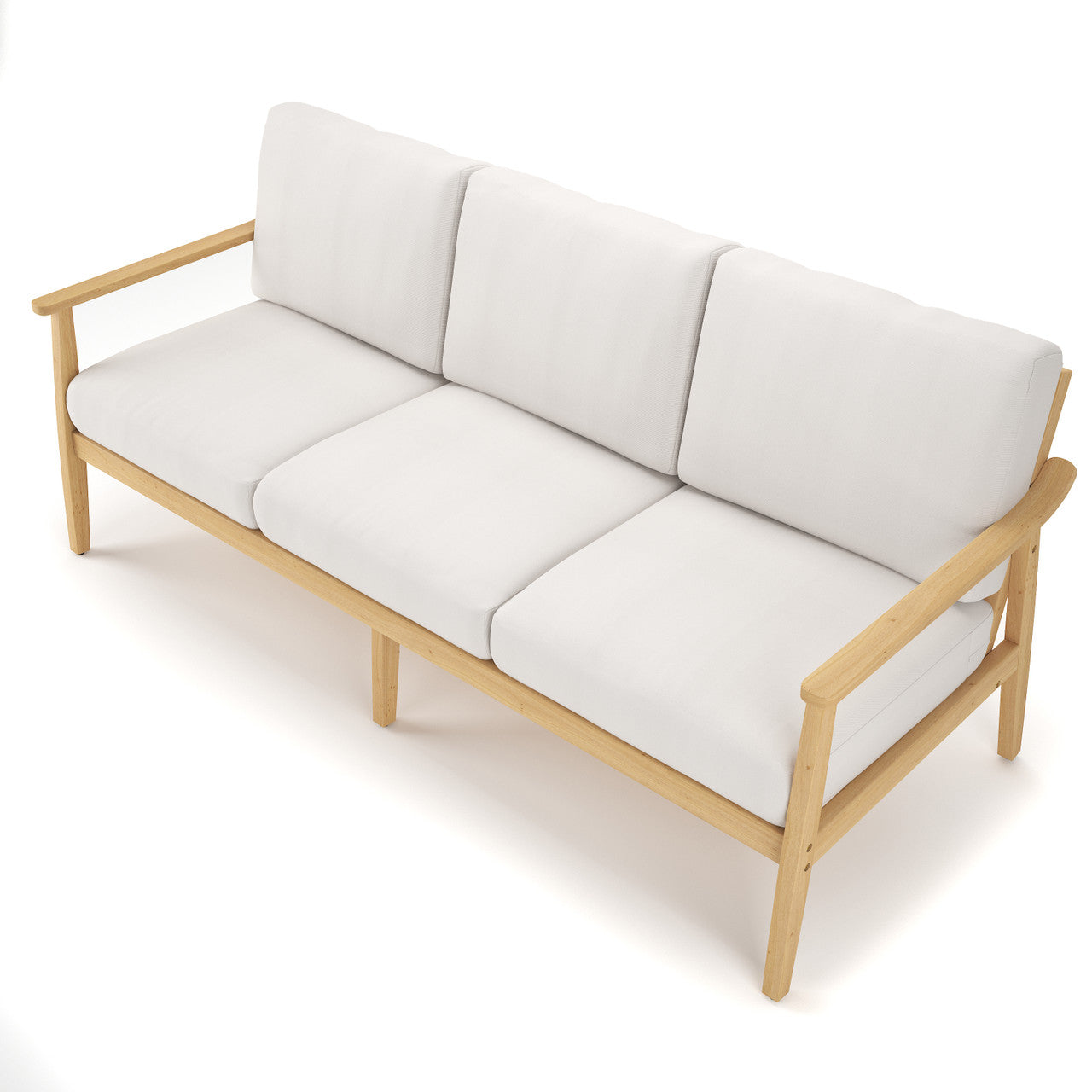 Forever Patio Hambrick Teak Hardwood 3 Seat Sofa
Furniture Color:
Plantation Teak
Cushion Fabric:
Sunbrella Canvas Jockey Red
Sunbrella Canvas Jockey Red
Sunbrella Spectrum Cilantro
Sunbrella Spectrum Mushroom With Spectrum Sand Welt
Sunbrella Spectrum Indigo With Spectrum Dove Welt
Sunbrella Helena Mist With Casnvas Spa Welt
Sunbrella Canvas Taupe With Linen Canvas Welt
The Hambrick Teak Hardwood 3 Seat Sofa from NorthCape International's Forever Patio Line features a natural, simplistic design accented with over-stuffed, plush cushions that will add an attractive rustic feel to your patio. The frame is constructed of 100% solid, plantation-grown teak hardwood fastened together with zinc-coated steel that has been plated in brass to minimize corrosion while adding maximum stability and a beautiful luster. The cushions are comprised of Dacron Cores wrapped in moisture wicking materials and covered in your choice of Sunbrella fabric. Teak hardwood is naturally weather-resistant and can be oiled to preserve its original warm look or can be allowed to weather organically to a beautiful silvery patina. Add a warm rustic beauty to your outdoor entertaining area with Forever Patio's Hambrick Teak Collection.
Features:
Responsibly harvested solid plantation-grown teak
The teak plantation participates in a replenished forestry program, and plants 1 tree for each tree that is harvested
A wire wheel is used to distress the reclaimed wood to enhance the grain and provide a rustic finish
You may choose to allow your natural wood/teak to weather to a beautiful silver-gray patina or treat it with an oil or sealer specifically made for natural wood/teak twice a year to preserve the natural wood/teak's golden finish
Zinc-coated, brass-plated steel hardware
Natural wood/teak may be cleaned using a wood cleaner, or lightly sanded with 600 (or higher) grit sandpaper
Plush Bull Nose cushions in Sunbrella® fabric provide unmatched fade, moisture and mildew resistance
Sunbrella® cushion covers provide unmatched fade, moisture and mildew resistance, and can be easily unzipped for cleaning.
Specifications:
Overall Dimension: 78.5"W x 32.5"D x 32.5"H
Cushion Thickness:6"