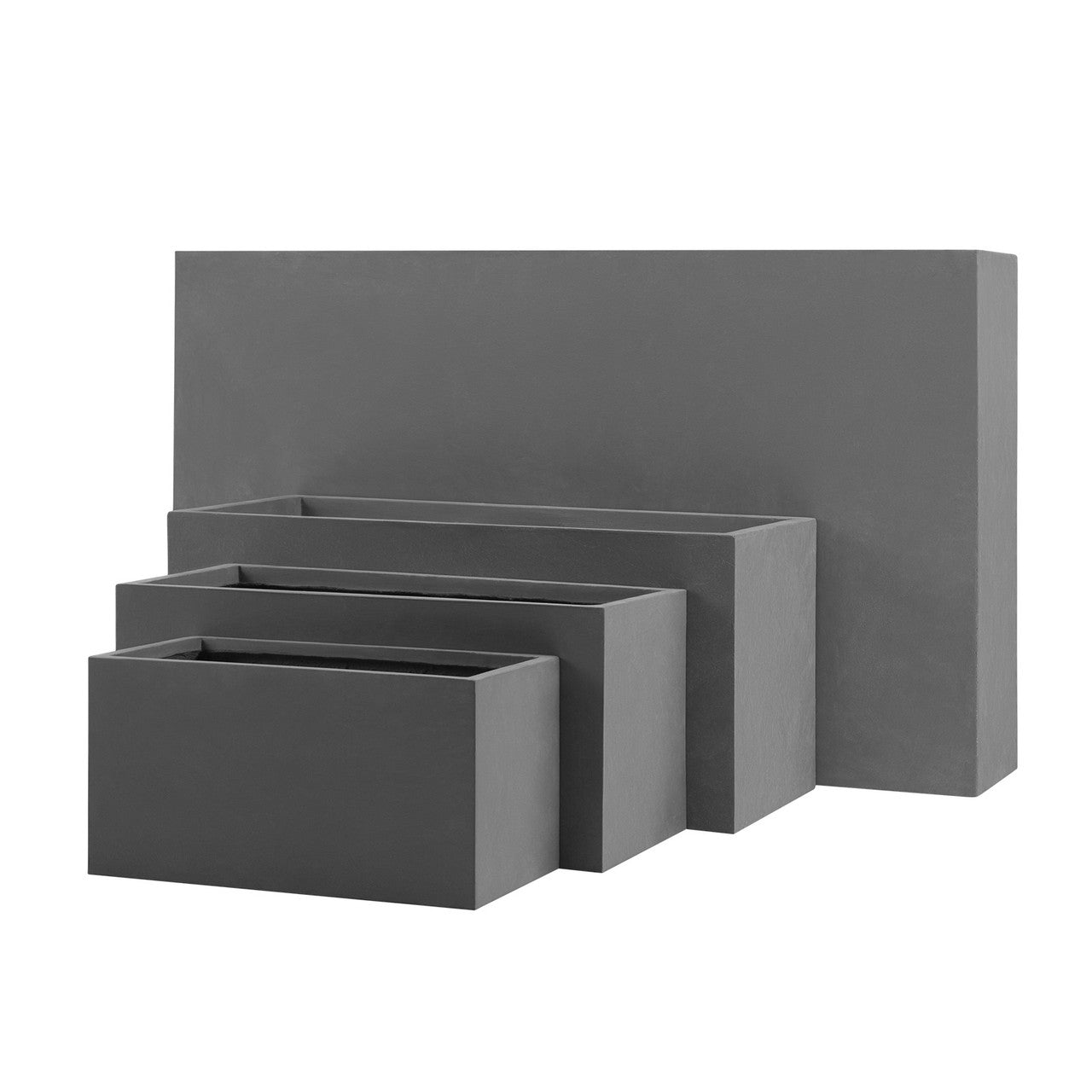 Source Furniture Elements Concrete Planter (Rectangular)
The Elements Collection from the Source Furniture brand features outdoor furniture accessories made of GFRC. Glass Fiber Reinforced Concrete (GFRC) is a composite comprised of Portland cement, fine aggregate, water, acrylic co-polymer, alkali resistant glass fiber reinforcement and additives.
Style 1: SF-6202-797-1
Width: 12"|Depth: 23"|Height: 12"


Style 2:

SF-6202-797-2


Width: 15"|Depth: 31"|Height: 15"


Style 3:

SF-6202-797-3


Width: 18"|Depth: 39"|Height: 18"


Style 4: SF-6202-797-4
Width: 12"|Depth: 60"|Height: 36"