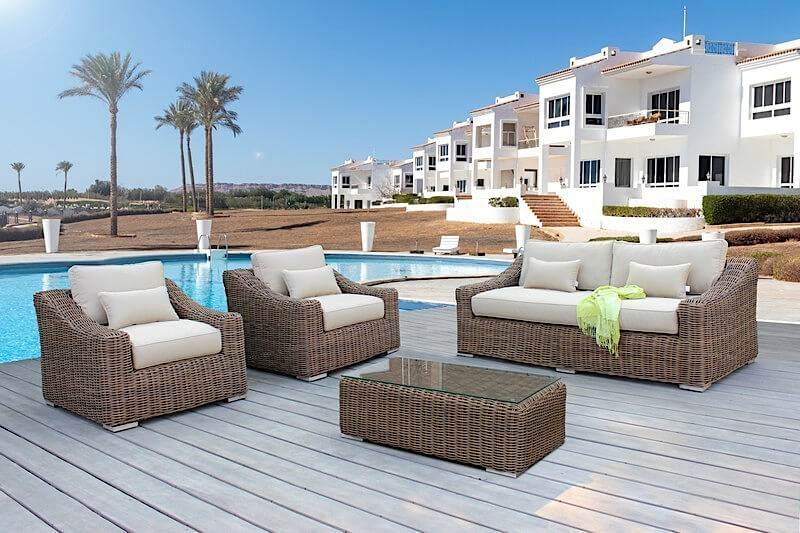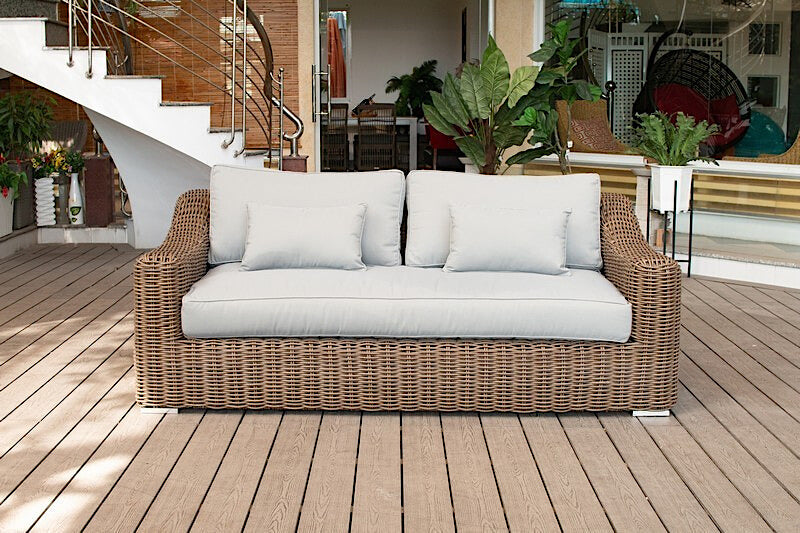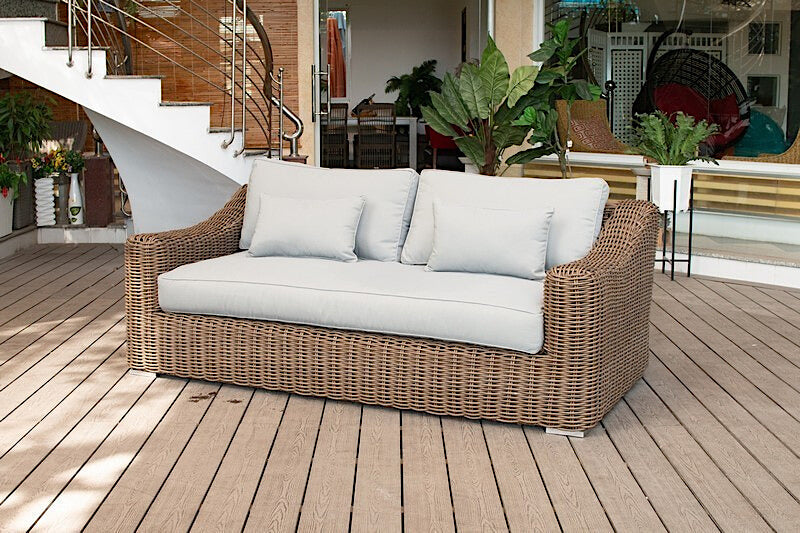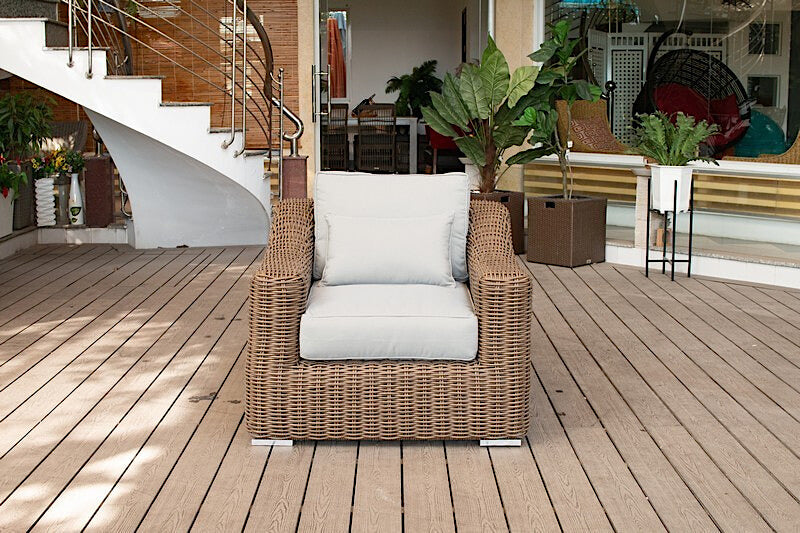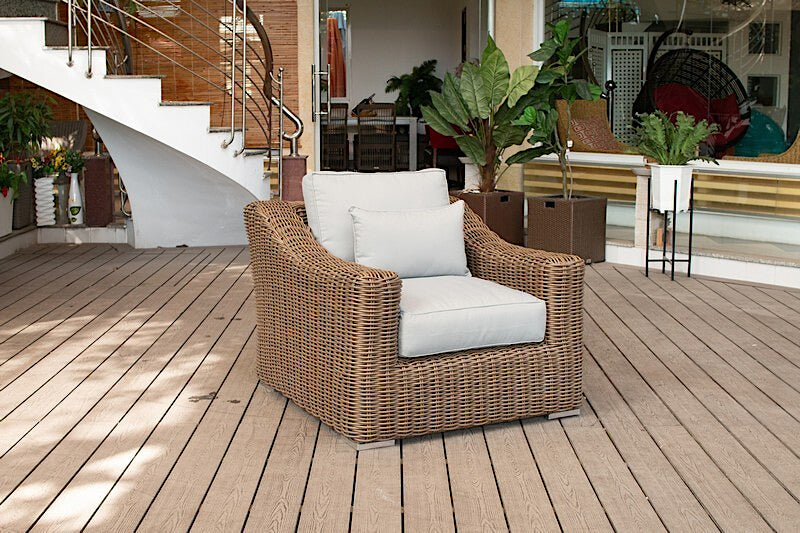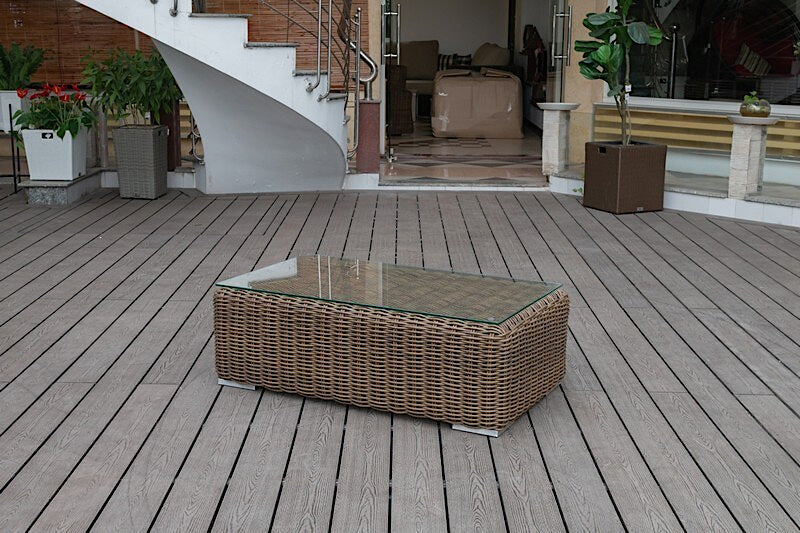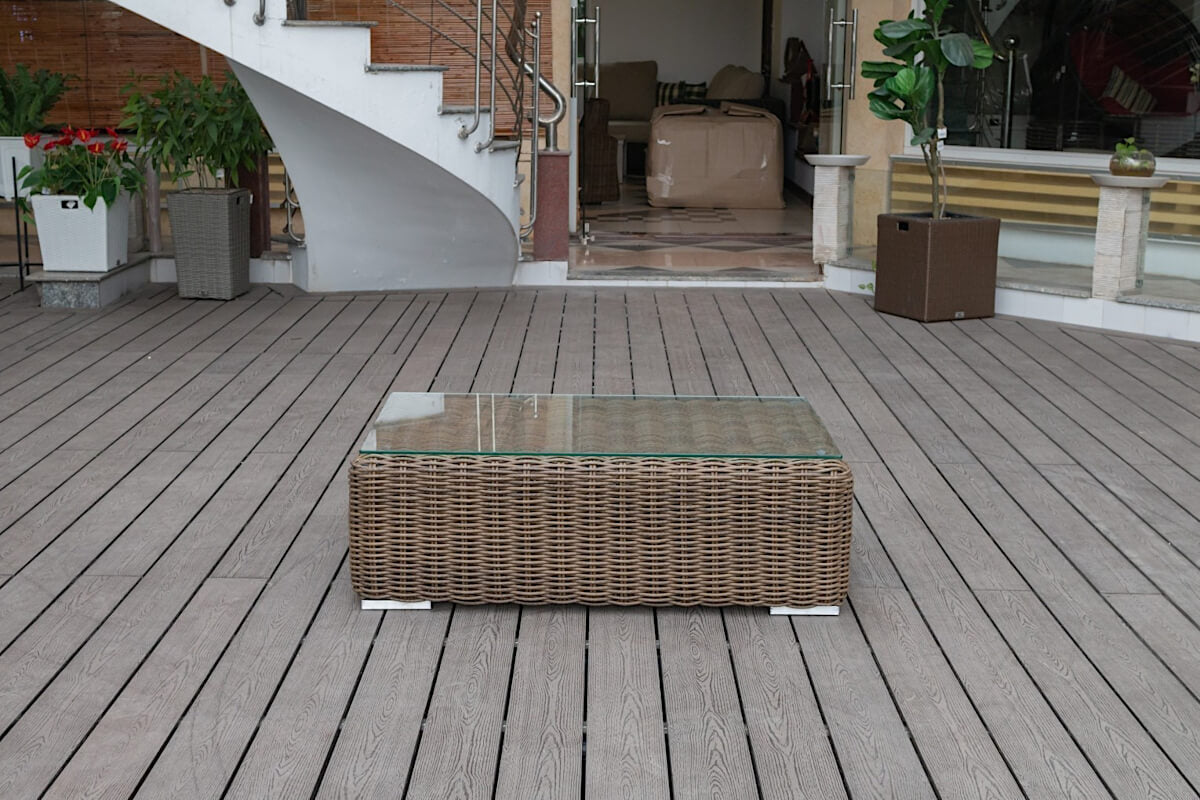 OUTSY Lana 4-Piece Outdoor Wicker Furniture Set in Brown with Wicker Coffee Table
OUTSY Lana 4-Piece Outdoor Wicker Furniture Set in Brown with Wicker Coffee Table
Explore the Elegance of OUTSY Solana 4-Piece Outdoor Furniture Set
Imagine stepping into your outdoor haven, where the gentle breeze rustles through the leaves, and the warm sun bathes everything in a golden glow. Now, picture yourself lounging on the inviting OUTSY Lana 4-Piece Outdoor Wicker Furniture Set in Brown with Wicker Coffee Table. This exquisite furniture set brings a touch of elegance and comfort to your outdoor space, creating an ambiance that beckons you to relax and unwind.
Elevate Your Outdoor Experience
The OUTSY Lana 4-Piece Outdoor Wicker Furniture Set in Brown with Wicker Coffee Table is more than just furniture – it's an experience. Crafted with meticulous attention to detail, this ensemble seamlessly blends form and function, offering you a stylish and comfortable retreat right in your backyard. Let's delve into the enticing features that make this set a must-have addition to your outdoor oasis:
Brown Wicker Elegance
The rich brown wicker exudes warmth and sophistication, adding a touch of natural charm to your outdoor space. It's a versatile hue that complements a variety of design aesthetics, from modern to rustic, ensuring that your outdoor haven reflects your personal style.
Comfort Redefined
Sink into the plush cushions of the OUTSY Lana set and feel the worries of the day melt away. The cushions are designed with your comfort in mind, offering a cozy and inviting seating experience. Whether you're enjoying your morning coffee or spending quality time with loved ones, the Lana set ensures you do it in style.
Durable Design
Constructed with high-quality materials, including weather-resistant wicker and a sturdy aluminum frame, the OUTSY Lana set is built to withstand the elements. You can rest assured that your furniture will remain looking stunning and inviting, even in the face of changing weather conditions.
Wicker Coffee Table
The inclusion of a wicker coffee table adds both functionality and aesthetics to the OUTSY Lana set. It's the perfect spot to place your drinks, books, or snacks as you enjoy your outdoor retreat. The cohesive design ensures that every element complements the others, creating a harmonious and inviting atmosphere.
Features:
Natural weathered look
Furniture is made from 8mm round handwoven high-density HDPE wicker, which provides extreme outdoor durability and tensile strength that looks great and is ready for whatever Mother Nature throws your way
The 6-inch water and UV-resistant solid foam cushions provide amazing comfort that will last for years to come
The zippered cushion covers are easy to remove and wash to keep your furniture looking its best
Sturdy and rust-resistant powder-coated aluminum frame helps your furniture withstand the elements
The glass tabletop for the coffee table is 8mm thick, and sun, rain, and snow resistant
Includes 4 matching decor pillows to complete the look
Handcrafted by skilled artisans
No assembly required — unbox and enjoy!
Complete Dimensions:
Sofa Dimensions:
Sofa Width: 80.7 Inch
Sofa Depth: 43.3 Inch
Sofa Height: 30.3 Inch
Chair Dimensions:
Chair Width: 39.3 Inch
Chair Depth: 43.3 Inch
Chair Height: 30.3 Inch
Table Dimensions:
Table Width: 43.3 Inch
Table Depth: 25.5 Inch
Table Height: 13.7 Inch
RESOURCES: